Click on the titles to link to websites


Looking for a new furry loved one? Please rescue! Here are links to a few websites that can help you find your perfect companion.
Rescue your very own Schnauzer to love!
Locally and all over Florida
352-429-6334
Groveland, FL
1-888-612-5782
rescues dogs and puppies from euthanasia at kill shelters. We care for them until they can be placed in loving homes or with another rescue group.
Petfinder.com - the perfect place to find what you are looking for whether it is purebred or a mutt!
Lake County Animal Control - please don't forget the animals at the shelter. This is now a NO-KILL shelter. Not all animals are listed, so please call or visit! Many purebreds are found here. Look here for you new best friend!
Sanford Animal Control Services
232 Bush Blvd
407-665-5201
See their pets on Petfinder.com!
***********************************************************************************************************************
Located in Mt. Dora, this shop caters to those looking for healthy alternatives for their dog. They sell only organic, natural and Eco-friendly products. Looking for socialization opportunities for your pup? They also provide awesome day care & Boarding services complete with backyard and pool! Check them out!
Located in Leesburg in the Home Depot shopping center on 441. This is a 24/7/365 Daycare and Boarding Facility.
Based out of Sorrento FL, Paws Fur Life, LLC is a full service pet sitting company available for you and your pet companion. We believe in personalized care for all your pet's needs. We currently serve the Mt Dora, Tavares, Eustis, and Sorrento areas.
******************************************************************************************************
Local Dog Parks
** Smart tips for Dog Park attendance
Make sure your dog is up to date on all vaccinations. Take a copy of your current shot record with you to the park.
Have your dog vaccinated against Kennel Cough (Bordatella). Dogs in a park are within close contact and it is more likely to spread disease.
Know which vet offices are close by in case of emergency.
Keep your lead around your neck or with you at all times so you can restrain your dog in the case of a dog fight. Even if your dog isn't in it, he/she will most likely run to investigate it.
Teach your dog a good recall code (and practice it everywhere). If a situation gets too dangerous between dogs you can get your dogs attention and leave immediately.
Lastly, Be aware of what your dog is into at all times. It is nice to chat with friends at the park, but caution is always best when there are a lot dogs with a lot of energy. A situation can arise very quickly.
There is a NEW Dog Park in Umatilla!
NORTH LAKE COMMUNITY PARK! Located at 40730 Roger Giles Road. This is a fairly new dog park. It has a concrete path around the park that is a calculated 1.6 mile walk. I haven't been there yet, but if anyone gets a chance to visit it, please update me on the info so I can put it here.
Mount Dora Dog Park-1550 E 11th Street, open dawn to dusk
They have separate areas for small, medium and large dogs. This is an off-leash dog park. Water is provided. Please be kind to others and pick up after your doggie! This is a nice park with plenty of trees for shade and benches for seating. Click the link for more info and park etiquette.
Lake Idamere Dog Park-12335 County Road 448, Tavares
1.5 acre park, located on the center island of the Lake Idamere Park parking lot. Enclosed. Separate areas for small, medium and large dogs.
Dog Power Dog Park - 5336 University Ave, located in Pear Park, off Hwy 27 and one mile south of CR 48, Leesburg
5 separate areas for small, medium, large, mixed sizes and disabled pets and/or owners. On site wash station, clean up stations. Dog owners must present proof of shots on first visit.
At Sumter Community College in Leesburg, I am unsure of this ones name or affiliation but it is a nice, clean off leash dog park. Located off College Road off of 44 in Leesburg (right at the Community College). They provide a small and large dog run, and shaded areas with benches.
Dog Friendly Beaches!!!
Daytona Beach at Lighthouse Ponce Park - Southern part of the Ponce Inlet, 386-239-7873. hard to find but a nice little inlet to walk your dogs on. They must be on leash! My dogs absolutely loved their first time on the sand and in the water. They slept all the way home! And when you are done here you can take your furry (and wet) friend to...
Lighthouse Landing - a dog friendly restaurant located at 4940 S Peninsula, Ponce Inlet. 386-761-9271. You can sit and eat at their outdoor tables.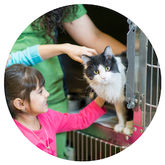 Cat Adoptions
Here in the U.S.A, 70% of animals killed in pet shelters are cats. Local animal shelters and pet rescues team with adoptable cats and kittens with so much love to give and they need a permanent family. At Paws & Effect, LLC, our team is dedicated to helping resolve the homeless pet epidemic by fostering cat adoptions and education on how to get ready and care for your new feline companion.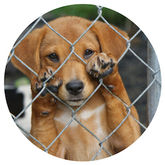 Dog Adoptions
Congratulations on your decision to adopt a dog or puppy! Not only will you be supplying a dog a loving home, but you'll also be providing a room at an animal shelter for another dog to be rescued, as well! Shelter dogs for adoption are incredible buddies who became the innocents of family catastrophe, unlucky change in circumstances, or irresponsible owners. The necessity for canine adoptions is multiplied by an excess of pet dogs bred for profit, which leads to about 4 million adoptable dogs being put down annually due to overpopulation. Let our team help you locate the perfect adoptable dog that will shower you with appreciation and devotion for the rest of his life.
WHAT Eustis CUSTOMERS ARE SAYING
We love our customers from Eustis areas around Mount Dora, Tavares, Mount Homer, Florida Lakes, Seneca, Harbor Shores, Fort Mason, Grand Island, Dona Vista, and Dalhousie Acres!
Come visit our pet supply store in Eustis, FL specializing in quality food, treats, and supplies for cats and dogs.