Enjoy Outdoors Pest Free the All Natural Way!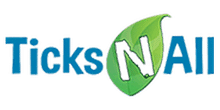 Paws & Effect, LLC is proud to carry Ticks N All in Eustis, Florida. We used our past research and knowledge of the natural compounds found in our ingredients with different modes of action, to formulate the best insect repellent Mother Nature has to offer.
Ticks-N-All's Insect Repellents are a blend of unique natural ingredients formulated by our team of specialists to yield the best protection from mosquitoes, ticks, gnats, biting flies, black flies, fleas, chiggers and no-see-ums, while rejuvenating and conditioning the health of the skin, and preserving overall health.
Ticks-N-All formulas contain rich sources and various bioactive compounds, which have little or no harmful effect on non-target organisms and the environment. Furthermore, the complex and variable mixtures of the bioactive constituents in Ticks-N-All with different modes of action not only make it extremely effective, but lessen the chance of resistance in insect populations.
Dog Product
Castor Oil
Cedar Wood oil
Cinnamon Oil
Citronella Oil
Citrus Extract
Clove Bud oil
Geranium oil
Lemongrass Oil
Rosemary oil
Sesame oil
Soybean oil
Thyme oil
Come visit our pet supply store in Eustis, FL specializing in quality food, treats, and supplies for cats and dogs.